ROYGBIV...ON YOUR DINNER PLATE.
WELCOME TO DAY 7 OF YOUR RESET!
Discover some new fruits and veggies and enjoy them as a snack or new recipe.  Keep your plate colorful (think ROYGBIV from The Home Edit). Commit to trying 4 new vegetables this week. Need some inspiration? We have been loving charred broccolini as a side dish, fresh shaved radishes in our salads, a handful of arugula in our pasta, and kale chips as a snack.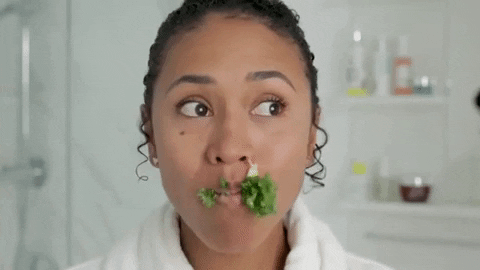 HEALTHY HACK: Pre-chop and wash all of your vegetables as a part of your weekly meal prep. Dice onions, garlic, and root veggies. Pre-wash your lettuce and leafy greens, chop and store in glass containers. This makes it so easy to grab a handful of veggies and add them to whatever you're cooking!