NOURISH YOURSELF...
WELCOME TO DAY 2 OF YOUR RESET!
The best way to resist temptation is to avoid it all together. Spend some time today cleaning out your fridge and pantry, paying careful attention to getting rid of products that contain high fructose corn syrup, artificial flavors, processed oils and artificial sweeteners. Set yourself up for success by cutting and portioning out chopped vegetables like bell peppers, carrots, celery, zucchini, and broccoli and grab a handful to throw into any meal you're making for a quick nutrient-dense upgrade. Pre-wash fruits and keep SuperBites within reach for snack-time!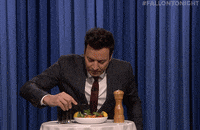 Here's to eating your leafy greens!